Brian Schuley - GZ Entertainment's Founder Special Effects Coordinator, Licensed Pyrotech, Armor,Stunt Coordinator, Precision Driver, Fabrication, Rigger, Martial Artist (30yrs), Exotic Animal Handler (tigers, lions, cougars, bobcats, large reptiles, S.A.G. & I.A.T.S.E.
Mike Jones - Stunt Coordinator, Rigger, 
Fabricator, Fight Choreographer, Car &  Motorcycle Jumps, Precision Driver, Scuba 
Certified, Armor, Law Enforcement (30yrs.),  Martial Artist (42yrs.), Fireburns, Rappelling,  High Falls and Ratchets & Rams; S.A.G.
Rui Rodigues - Rigging Specialist, Special Effects Tech and Pyrotech, Air Rams and Rachets, High Falls, Precision and Stunt Driver, Mini-Tram Work, Squib Work, 28yrs Martial Artist and Instructor, Weapons Instructor and Armor.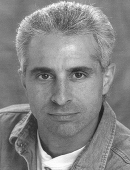 John DeBlasio - Action Stunts, High Falls (20ft.), Ratchets, Tram Work, Firearms, Precision Driver, Squib Hits, Knife Fighting, Scuba Diving, SWAT Team Tactics, Karate, Boxing, Weapons
( staff, sai, sword, kama), Fight Choreographer, Horse Work and Kickboxing Instructor; S.A.G.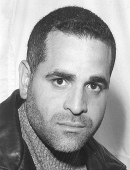 Alfredo Quinones - Founder and CEO of Ronin Film Studios; Fight Choreographer, High Falls, Stair Falls, Martial Artist, Special Effects Assistant, NY Firearms Permit Holder, Zip Line, Boxing, Camera Operations, Lighting and Writer.roninfilmstudios.com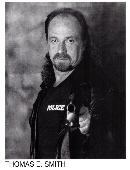 Tom Smith - Special Effects Coordinator, Licensed Pyrotech, Stunt Coordinator, Armor, Precision Driver, Car Jumps, Law Enforcement Officer (30yrs.), Martial Artist (32yrs.), Ratchets & Rams, High Falls, Fight Choreographer and Tram Work; S.A.G.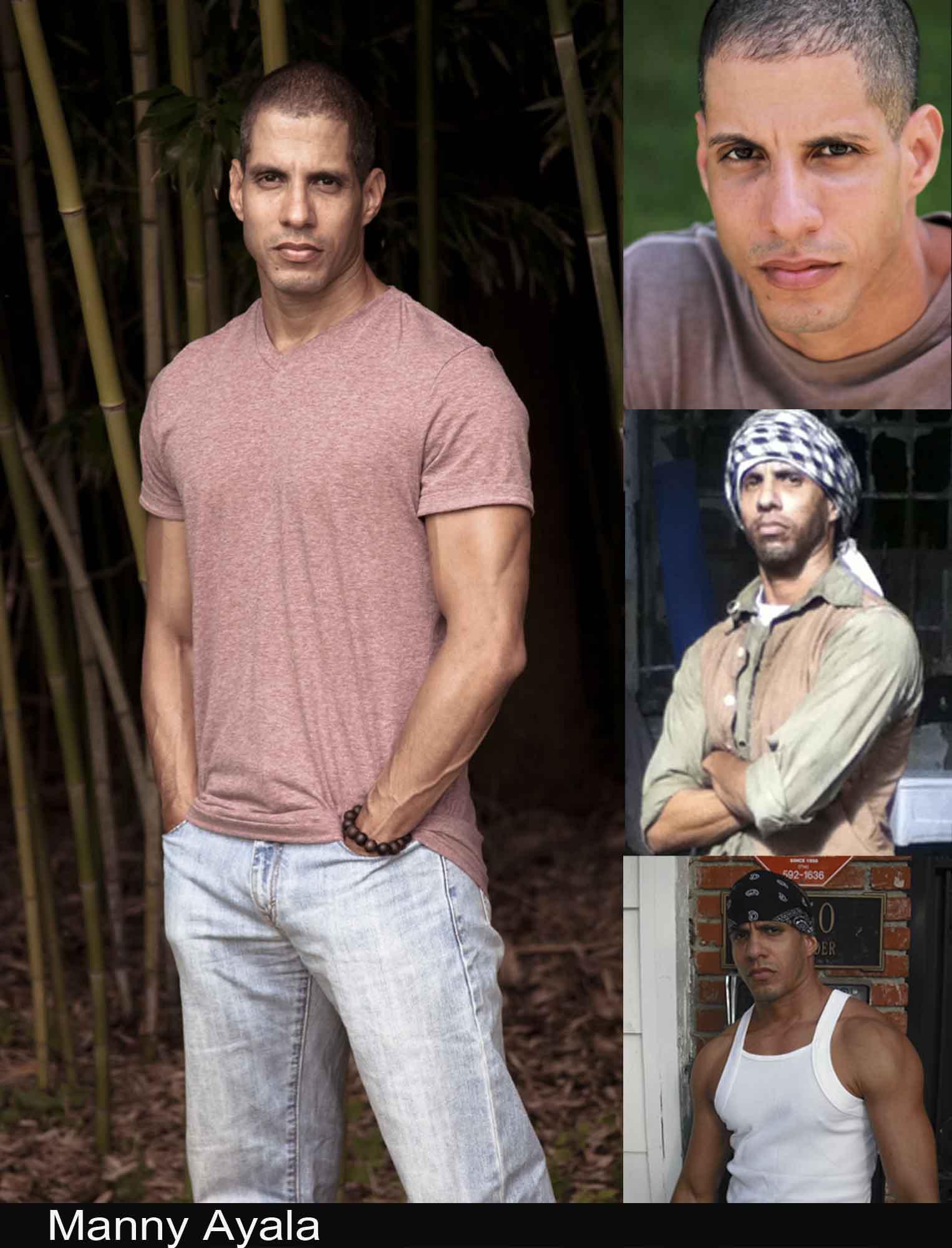 Manny Ayala - Fight Choreographer(Hong Kong Style and US), Wirework and Rigging, Tumbling, Costume Work, Mini Tram, High Falls, Squibs, Asian Weapons, Hand Guns, Boxing and Speaks Spanish.
www.imdb.com
Ron Balicki - Stunt and Fight Coordinator, High Falls, Fireburns, Ratchets and Air Rams, Mini-Tram, Precision and Stunt Driver, Weapons Expert, Martial Artist 35yrs. Instructor of DEA, FBI, SWAT, Homeland Security and various local law enforcement agencies.
RonBalicki.com
Diane Lee Inosanto - Director/Producer, Stunt and fight Coordinator, Martial artist most of her life due to father Dan Inosanto and Uncle Bruce Lee. Weapons expert, Mini-Tram work, Ratchets and Air Rams. Awarded The American Courage Award by the Asian American Justice Center (AAJC) in Washington D.C. for the civil rights themes in het critically acclaimed movie "The SENSEI".
DianaLeeinosanto.com
Evan Karagias - Started in entertainment as a fitness model in NYC, then landed a re-occurring role on ABC's "All My Children". Wanting more excitement he moved to professional wrestling at WCW as one of the trio in "Three Count". Recently he has moved back into acting and done a number of action roles where he can utilize his athletic abilities.
www.evankaragias.com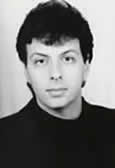 Vincent DeNiro - Exotic Arms For Motion Pictures creator and CEO; Motion picture consultant (24yrs.), Producer and Co-owner of Force 5 Films, Weaponographer, Master weapons armor, Small arms expert (30yrs.), Special Effects Coordinator, Stuntman, Law Enforcement (5yrs.), Martial Artist (20yrs.), Historical Researcher, Defense Industry Weapons Importer and consultant to the defense industry. Contributing writer to Indie Slate Magazine; S.A.G. eligible, I.A.T.S.E., Winner of 2 Telly Awards.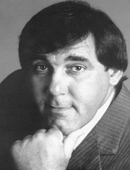 Joe Hess - Founder and President of Stunts & More; More than 25yrs. and over 50 major motion pictures as a stunt coodinator & stunt player, Over 80 television appearences (30 in Miami Vice), Numerous commercials & stage productions, Precision Driving expert/instructor, Armor, Fight Choreographer, Certified Weapons instructor, Law Enforcement (35yrs.), Martial Artist (45yrs.) and Actor; S.A.G. & A.F.T.R.A.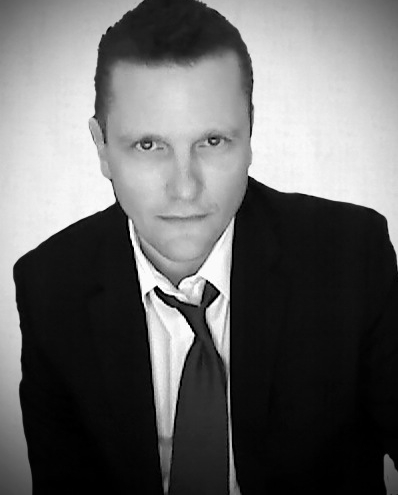 Will Kaufman - WriterDirector. He started his career working in the special effects department, where he learned the intricacies of feature film production from some of the most skilled and talented technicians in the industry. It is alsohere where he began to understand and develop his ability to construct incredible action sequences, whick he would become known for later as a director. Will has directed films for Sony pictures and his own company Throttle Films. throttle-films.com
Holt Boggs - Actor/writer.
Started acting in the mid 1990's highly physical actor with a background in boxing and martial arts.
www.holtboggs.com
Ray Abbott - A staple in the NYC Stunt Community with over 60 credits as a stuntman.
Highly skilled Precision/Stunt Driver, Stunt Coordinator, Safetl Coordinator.
www.imdb.com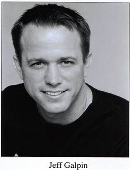 Jeff Galpin - Stunt & Precision Driving, Fight Choreographer, Horse Work, Car Hits, Stair falls, Ratchets & Rams, Fire Burns, Watercraft Operator (all types), Law Enforcement (13yrs.), SWAT, Certified Police Motorcyclist, Anti-Terrorist Defence, Pursuit Driving, ATV's, Animal Violence, Heavy Machine Operator and EMT Certified; S.A.G.
www.imdb.com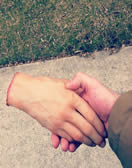 Arielle Toelke - Arielle began her career as a freelance artist, she has provided her talents to the film, theater, television and commercial industries as a special effects make-up artist. She has worked on numerous feature films and television projects, as well as commercials, promos, music videos, and print campaigns.
www.arielletoelke.com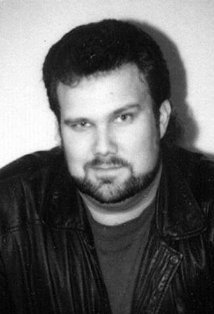 Nick Plantico – Owner of Action Unlimited.
Highly accomplished and sought after Stunt and Special Effects Coordinator based out of Hollywood. In the business since 1982 and recently made his way into the producing field but still specializes in "Controlled Carnage!"
ActionUnlimited.net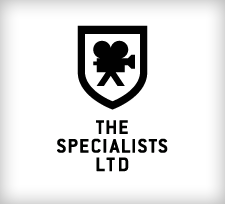 ALL WEAPONS, PROPS, and EXPENDIBLES SUPPLIED BY THE SPECIALISTS LTD.
www.thespecialistsltd.com